Please Do Not Climb on the Dinosaurs
You, Dear Player, are on a mission to take selfies with all the dinosaur skeletons at the museum. But to what heights will you ascend in order to achieve the best selfies? And to what depths will you sink? Action, intrigue, and youthful rebellion await...
This game, made for the "Dinosaur"-themed Bitsy Jam, is my Bitsy debut. I learned a lot over this past week, and will put that to even better use for my second Bitsy game, whatever that may be. As for now, I'm still researching how to add audio to this game, and I'm correcting a few minor details for v1.1 as well, but I'm hungry for helpful tips for using Bitsy, and open to criticism regarding game design in general, so have at it in the comments!

-A.K. October 3 (NZ time), 2019.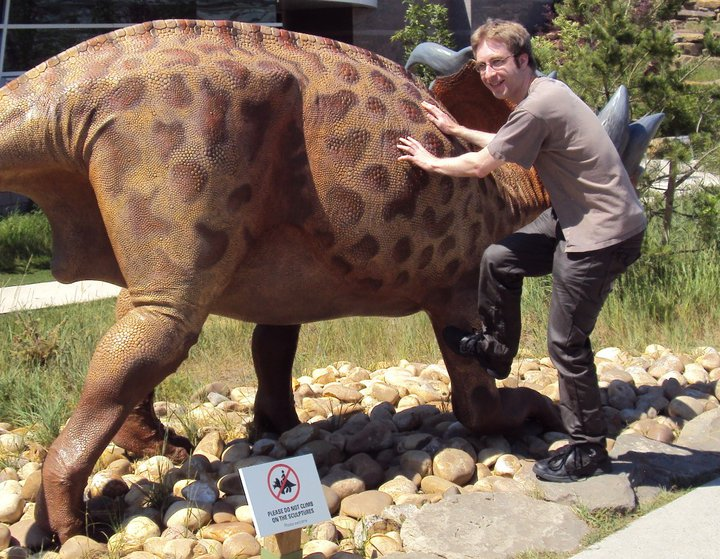 (A relevant photo of me from ~2010)